Do you need a live person to answer the phone but do not want to staff someone 24 hours? CSE's support team is
available to take calls anytime of the day; 6 am to 7 pm, or 24 hours a day – weekdays, weekends – whatever fits your needs.
Our services include: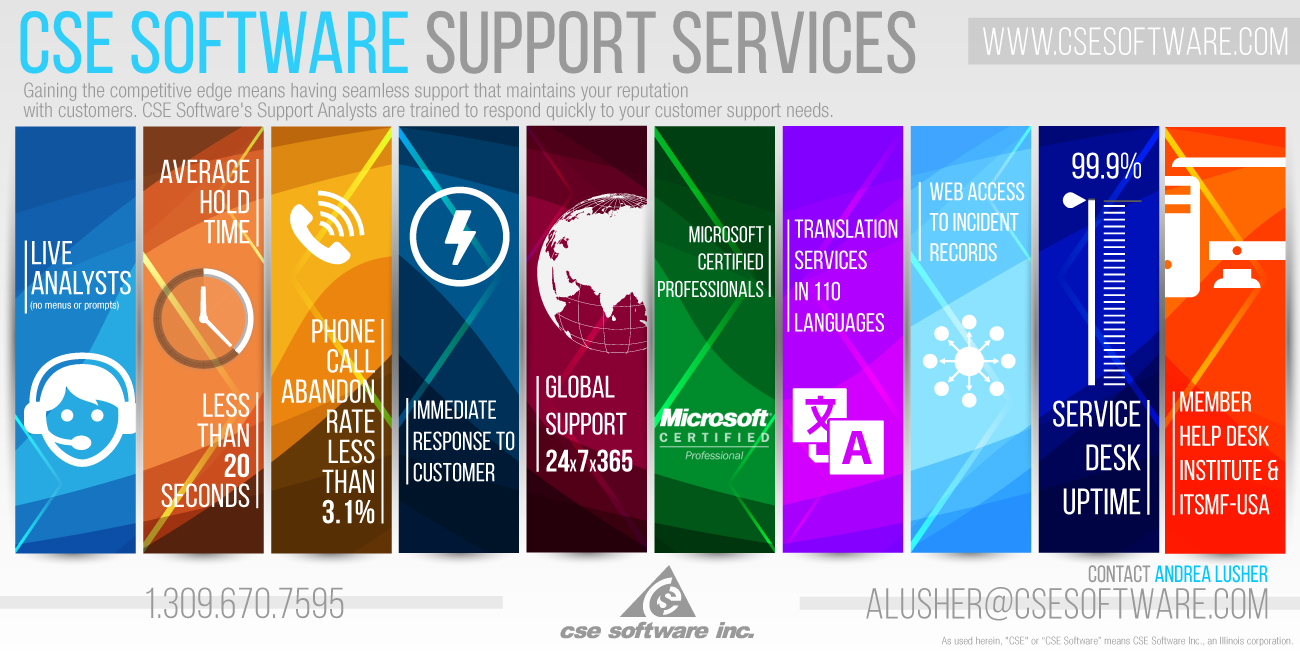 Registration of Programs – Code/Key activation
Application Support – web and desktop Applications – installation, usability and productivity
Project Specific – rollout of a new program, response needed on marketing material
Data Entry for New Programs
L1, L2 and L3 Support available.
Crib Vending Support
Having professional service desk support means never having to disappoint your customers.
Seamless support also means gaining the competitive edge.
Live Analysts (no menus or prompts)
Global Support 24x7x365
Translation Services in 110 Languages
Web Access to Incident Records
Trained SAP Analysts
99.9% Service Desk Uptime
Member Help Desk Institute & itSMF-USA
Proven Worldwide Client Satisfaction
Contact Andrea Lusher at 1.309.670.7595 to learn more about CSE Software™ Support services.