Peoria, Ill.—CSE Software® Inc., a provider of full-service IT services, is proud to announce certification as a women-owned small business, by the U.S. Small Business Administration. The 30-year-old technology company creates enterprise software solutions and simulation training solutions for industries such as construction, mining, forestry, agriculture and healthcare.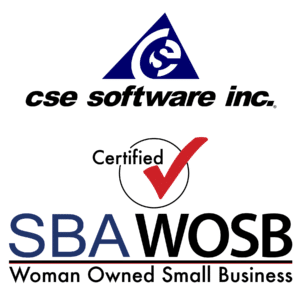 CEO and President of CSE Software, Renee Gorrell, says "To be recognized as a women-owned business is not only an honor, but an important milestone for our company. To reach this certification is a satisfying achievement."
Gorrell is co-owner of CSE Software, along with business partner Lara Aaron. Together the two have spearheaded the company's commitment to create more opportunities for women in technology. The company has held several events to show young women technology-related stem careers. Gorrell is especially passionate about encouraging young women to choose coding as a career—having started her own path as a computer programmer.
CSE offers software, simulation, AR/VR, mobile and web development; plus U.S.-based help desk services. The company specializes in creating software solutions when clients cannot find what they need on the market. Over the past 30 years, CSE's enterprise software development expertise has enabled the company to master and retain the IT knowledge of Fortune 500 clients. The trusted relationships built between CSE and its clients enables the company to move client software applications seamlessly into the next technology. In addition to enterprise development, CSE is known for its heavy equipment simulators and VR experiences. Simulation training allows learners to practice and master machine exercises, device functions and procedures in the safety of the virtual environment. When mistakes are made, they don't have the same consequences as real life. Learners can safely master what to do and how to react in any scenario, then translate that knowledge to real world job sites. In addition to practical how-to skills, learners also develop critical thinking skills.
WOSB certification signifies that a company is at least 51% woman-owned and is a small business per the SBA's requirements. WOSB certification enables CSE Software Inc. to satisfy WOSB federal contracting requirements and meet the specifications of government agencies, institutions and corporations who work to establish diversity in purchasing and vendor relations. To include women-owned businesses among its suppliers, means companies, organizations, and government agencies show their commitment to fostering diversity.
To learn more about CSE Software, visit www.csesoftware.com.