Mobile devices are changing the way we learn in the classroom and workplace. Access to mLearning means education and training are available anytime and anyplace. The door to education is opened wider because students have access to virtual classrooms. Meanwhile, training in the workplace is no longer dependent on space and instructors. Employees from any office location or field position can receive training via mLearning modules. Take a look at some compelling statistics on mLearning.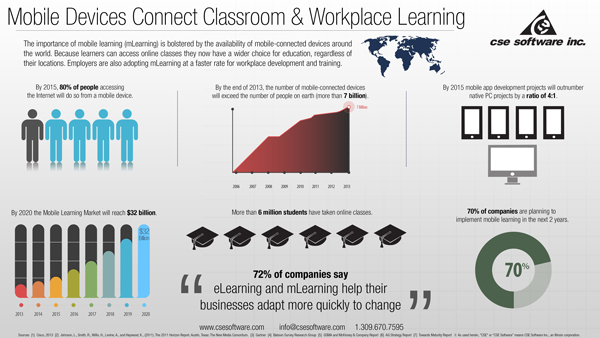 CSE Software Inc. is experienced in mobile learning design and development. CSE's mLearning team can create training and educational material to be delivered anytime, anyplace and via any device.
Contact Stacey Burris at 1.309.670.7595 to define mobile learning to fit your budget and needs.