Anyone that claims technology doesn't make business better needs to look at how business communications were conveyed in the past. Imagine using Morse code to get your branding message out? Or trying to close a sale without the Internet? Waiting for a call from overseas to confirm inventory meant staying at the office late. None of these scenarios exist because we have smart phones, the Internet and mobile apps.
There are more than 634 million websites1; 2.4 billion people using the internet2; and more than 1.2 billion people using mobile apps3 for everything from conducting sales, ordering inventory, meeting with clients and coworkers, designing new products and more.
CSE Software Inc. began developing desktop apps when the company was founded in 1990. Since then the team has learned the technology advancements, developing web and mobile apps; simulation and more. What changes will technology bring tomorrow? Ask us and find out. We can develop an app to make your business run better; put you in touch with more customers or employees; or give training more impact. Contact Chris Thompson today at 1.309.670.7595 to discover the possibilities.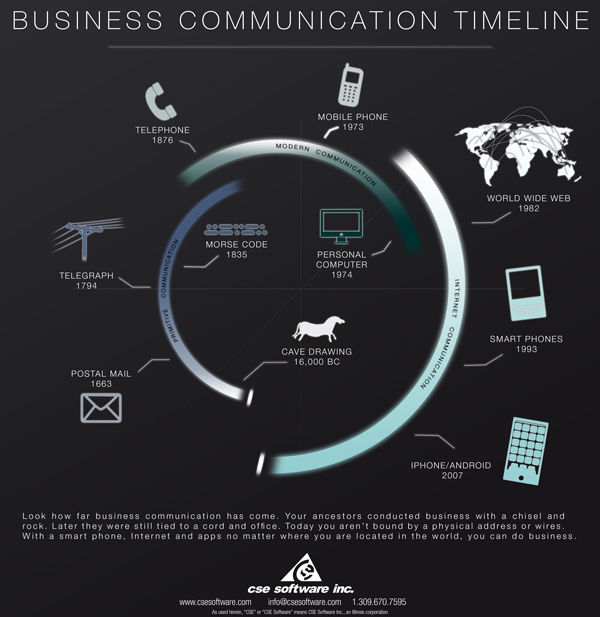 1)&2) Pingdom 3) Portio Research