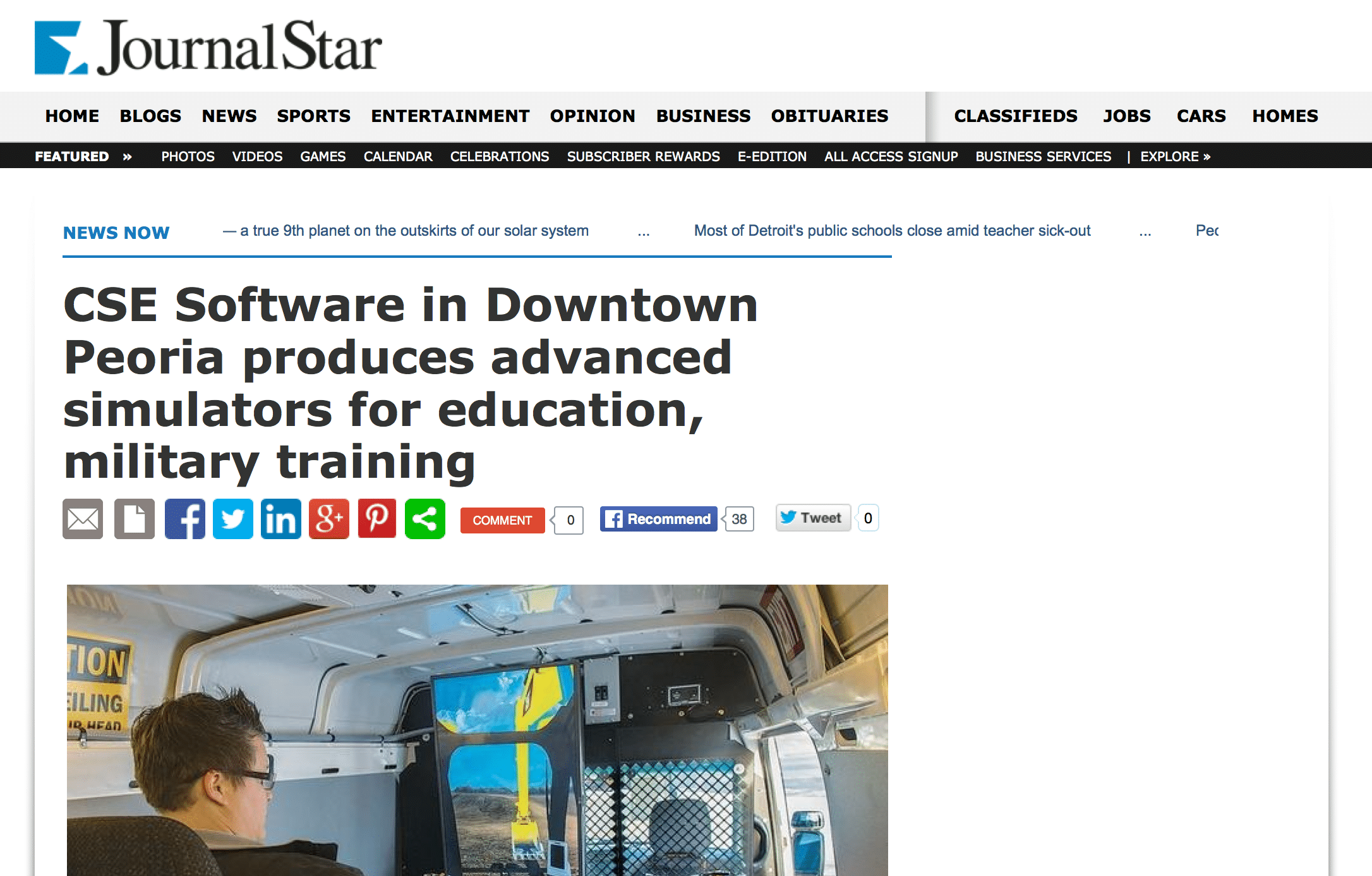 The Journal Star recently featured an article on CSE Software™'s simulation development, specifically for educational and military training. Nate Hurn, one of our account managers, gives insight into CSE's simulator potential and uses. Uses include using the simulators in the training process to make operators more efficient before they use the actual machine. Plus using them during the hiring process to determine if a potential hire's skills match what they had on paper. A preview of the article is below.
[blockquote animation="fadeInUp"]One of the area's most successful products coming out of central Illinois is a device that provides behind-the-wheel experience before you ever get behind the wheel.
The simulator isn't just a machine to test jet pilots anymore. "Two of our largest markets are educational institutions and the military," said Nate Hurn, an account manager for CSE Software, which has 70 employees on two floors at 316 Washington St. in Downtown Peoria.
A typical CSE simulator replicates the cab of a modern Caterpillar earthmoving machine. The hand controls, the pedals, even the motion are designed to prepare one for the real machine.
The company has developed 13 different simulators and something else — the simulator van.
The simvan, as it's called, allows the company to transport its simulator to the potential customer no matter the location.
"We have one now but we hope to soon have four or five. It allows us to give our simulator so much more exposure," said Hurn.
The simulator allows for learning to occur without the risk of injury — to person or machine. "It helps the user get down the basics before they get behind the wheel of a quarter-million-dollar machine," Hurn said.[/blockquote]
Continue reading the article here.