Help Desk Services
How do you get your customers to come back to your business time and again? Provide immediate assistance day or night with help desk services. Stellar customer service will keep them coming back to you for more business. In other words, a happy customer is a loyal customer. A loyal customer is good for business for several reasons:
It costs less to keep a customer than to acquire a new one.
When you take care of your customers, they have less reason to shop your competition.
It's easier to sell more products and services to current customers when you have a solid, trusting relationship established.
Make sure that you have a knowledgeable staff to support customers 24×7. If your staff is small or you have certain times of day that you need additional support and don't want to add headcount, outsourcing makes sense. Especially when it could make the difference in keeping a loyal customer and freeing up your internal staff for important tasks like sales.
Outsourcing
When you outsource help desk services, look for a professional company with experience. Other outstanding attributes a firm should offer:
Ability to learn your product of service.
Ability to customize the greeting to your company.
Live, friendly analysts who answer with no menus to navigate.
Phone answering response in less than three rings.
Staff available 24 x 7 x 365.
White glove service.
Global support with translation services.
CSE Help Desk Experts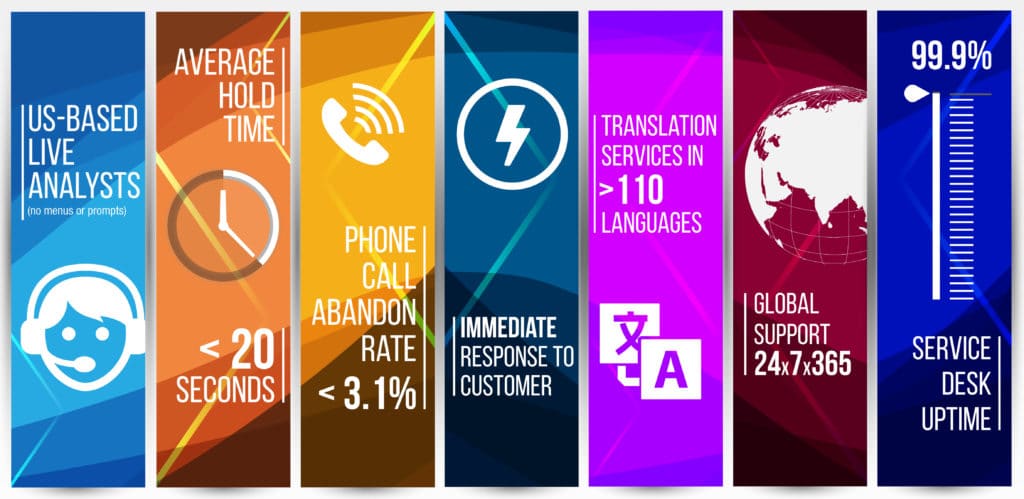 CSE Software Inc. offers remote help desk support from a professional, friendly staff. With 30+ years of delivering support services around the world, our team has a proven system to take care of customers, including prioritizing and escalating any incidents to achieve desired resolutions. Retain your loyal customers! Find out how efficient and affordable outsourcing can be. Talk to a CSE Expert today and get customer service support integrated at your business today!