Did you know that 80% of customers prefer talking to a real person on the phone when it comes to customer service? If your business needs to step up its customer service game but lacks the resources to hire additional staff, don't fret. Remote support solutions can be the cost-effective and efficient solution you need. Whether you need technical support for products or software, want to provide product information, or need to have a 24/7 global presence, remote support solutions can help. With consumers getting more savvy every day, quality support is a must-have pre- and post-purchase.
Great customer service begins with rapid response by friendly and knowledgeable customer service professionals. Partner with a versatile support services company that's available 24x7x365, ensuring that your business has a global presence regardless of where it's located. With remote help desk support, you can resolve software application issues, share product knowledge, conduct surveys, provide event registration services, and more. An expert team can answer your customers' questions and keep them connected to your business in a positive way. Worried that your customers will think you've outsourced your customer service? Inquire about private labeling your support desk for seamless care under your business name. The right support services company should be able to address your customers calling or e-mailing with your business name to provide seamless care.
CSE Software Inc. offers remote customer service support from a professional, friendly staff. With 30+ years of delivering support services around the world, our team has a proven system to take care of customers, including prioritizing and escalating any incidents to achieve desired resolutions. Find out how efficient and affordable outsourcing can be. Talk to our experts today and get help desk support integrated at your business today!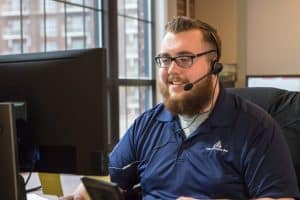 92% CSAT Score (industry standard 80%)

White Glove Service

Live analysts (no menus or prompts)

Global Support 24x7x365

Translation services in 110 languages

Web access to incident records

99.9% service desk uptime