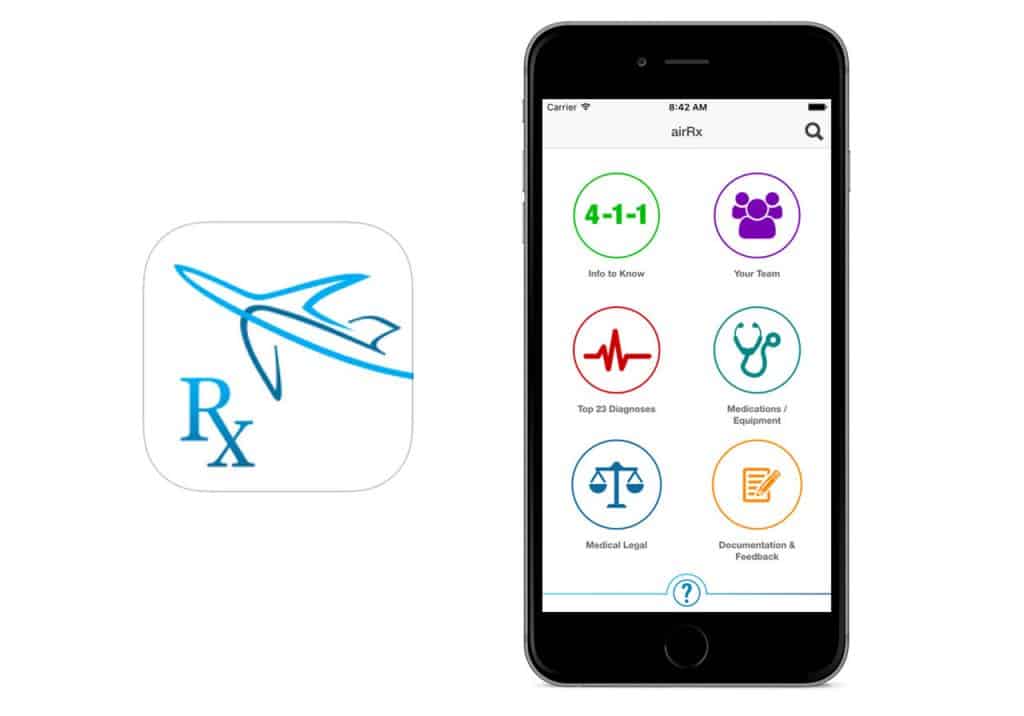 "Is there a doctor on the plane?" You may have been on a flight where you heard the crew asking this question. If not, the odds are very good that, at some point in the future, you will hear them.
According to the study "Outcomes of Medical Emergencies on Commercial Airline Flights," commercial airlines carry about 2.75 billion passengers a year. An in-flight emergency occurs on one in every 604 flights. This is no surprise to Dr. Raymond Bertino, a Radiologist with Central Illinois Radiology Associates, Peoria, Illinois. Dr. Bertino flies a moderate amount, but has been involved in three in-flight emergencies and was a patient himself about 10 years ago.
Physicians that volunteer for in-flight emergencies may have to deal with events such as chest pain, events that they may never take care of in their clinical practice. Furthermore, they often don't know what equipment and medicine is available on the flight or where it is located. The physician may be quite unsure of how the patient might best be helped. The scene can become dysfunctional and can lead to suboptimal patient care.
Dr. Bertino first read an article about in-flight emergencies in the Journal of American Medical Association written by Drs. Melissa Mattison and Mark Ziedel, both physicians at Beth Israel Deaconess Medical Center, Boston, who believed there are problems with the way in-flight emergencies are handled. Dr. Bertino started to work on the issue. An idea sparked to put information about what to do in an in-flight emergency into the hands the flying physician public, the people who might volunteer in the event of an in-flight emergency.
While sharing his thoughts with Dr. John Vozenilek, Chief Medical Officer at Jump Trading Simulation and Education Center, Dr. Vozenilek suggested that he develop his content into a mobile app. That simple suggestion was all Dr. Bertino needed to hear. AirRx, the mobile reference guide for physicians and medical professionals to be used during in-flight emergencies, was about to be born. Dr. Bertino worked with an impressive advisory group of six physicians, including a former president of the Aerospace Medical Association, to compile the content. He then vetted app development companies.
CSE Software™ Inc. was ultimately chosen to develop airRx. From definition and design to development and deployment, each step was handled to completion. "I had a structure in my mind, but CSE enhanced the structure, enhanced the appearance and made it very workable. All of the changes that CSE recommended were good changes," says Dr. Bertino. "Working with Carissa Emerson, (Project Manager) and Jesse White, (Developer) was a pleasure."
The app walks users through the 23 most common medical emergencies, the equipment and medications available in-flight, how the cabin crew and flight crew may assist in the event, the role of ground support and the medicolegal protections there are for the physician who volunteers to help. From chest pains to choking to seizures, the app discusses the maladies and the procedures to treat them in-flight. The positive impact of the app was felt even before its release. Dr. Bertino shares, "While a small group of doctors were testing the beta version of the app, it was put to use during two different incidents on flights. Having the app increased the level of confidence of both of the physician users of the app that appropriate steps were being taken to care for their patients."
Download airRx for $4.99 on Google Play and the App Store.