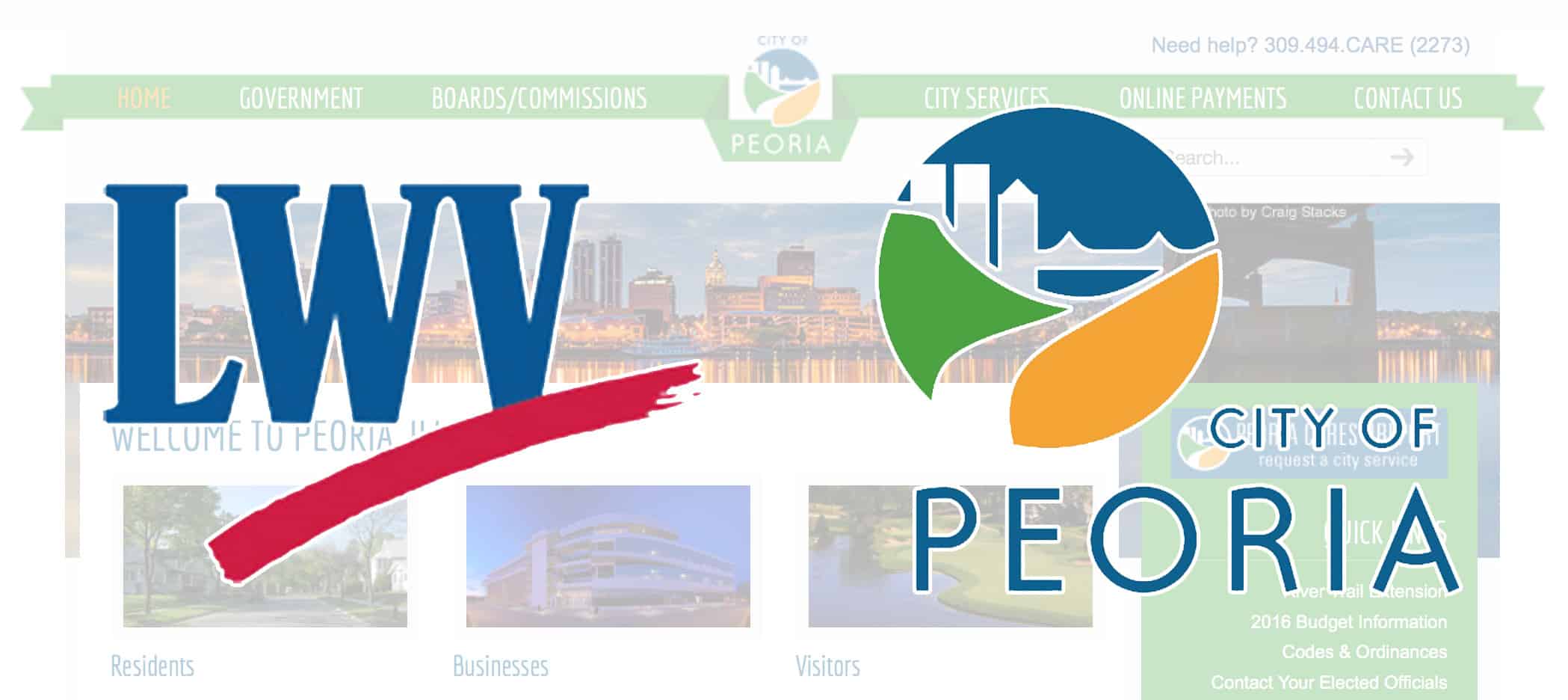 Peoria, Ill., April 2016 – The City of Peoria website, developed and maintained by CSE Software™, has received a grade of "A" by the League of Women Voters (LWV) of Greater Peoria on its scorecard. The LWV developed and performed a review of online information available in relation to governance of local elected and appointed public bodies.
This review was structured to identify those sites providing the best information needed for the public to understand and participate in the democratic process.
The goal is to evaluate websites in the context of a citizen's right to know about the decision making process as it impacts their lives and communities, to review for transparency best practices and to show which government bodies are doing a good job and which need improvement. Specific information reviewed included:
• who makes decisions (board info)
• how and when the decisions will be made (board meetings, agendas, policies)
• how one can access information that influences those decisions (FOIA)
• how public money is collected and spent (budget)
Sam Rivera, Chief Information Officer, City of Peoria, says "We are one of the few government agencies that received the highest possible grade. Thanks [to CSE] for all the hard work they did and continue to do on behalf of the City of Peoria."
For information about CSE Software web development and content and other services click here.